Tonia Lane Named Interim Director of MSU Institute for Imaging and Analytical Technologies
September 1, 2022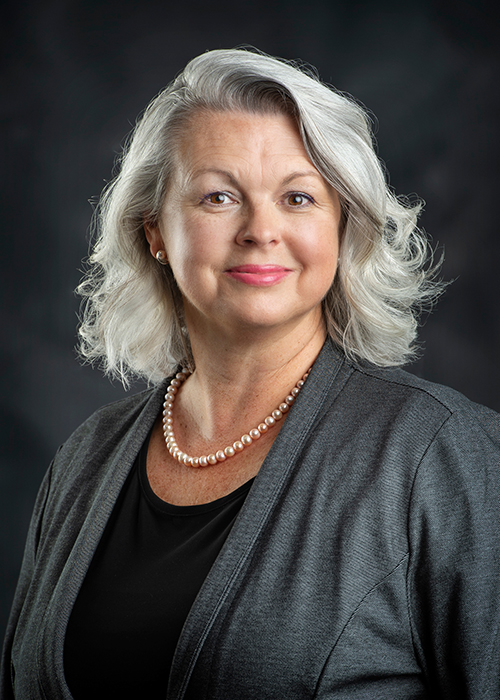 Tonia Lane
Photo by Megan Bean
Tonia Lane is now serving as interim director of Mississippi State University's Institute for Imaging and Analytical Technologies.
Lane joins I2AT from MSU's Advanced Composite Institute, where she was director of business operations and program manager. At I2AT, she provides leadership for the research institute housing major research instrumentation that is available to MSU faculty, staff, students and external partners. The center is administered by the MSU Office of Research and Economic Development.
"Tonia is an accomplished scientist and project leader, bringing two decades of relevant experience to the position," said MSU Vice President for Research and Economic Development Julie Jordan. "I2AT is an important asset for facilitating a wide range of university research activity that requires advanced imaging instrumentation, boosting our researchers' capabilities and providing a valuable service for government and industry partners."
Lane joined MSU in 2016 in the Department of Chemistry before joining the Advanced Composites Institute in 2018. She has managed teams of engineers, technicians and faculty to meet research objectives and developed collaborative relationships with industry partners. Lane spent 10 years in New Mexico, where she built and managed a statewide educational outreach program at New Mexico State University and worked in the private sector as a quality group leader and senior research associate at Sapphire Energy Inc. Prior to moving to New Mexico, Lane worked as a research scientist at GlaxoSmithKline, a multinational pharmaceutical company. She earned her undergraduate degree in biology from Tennessee Tech University and a master's degree in biochemistry from the University of Tennessee.
I2AT is charged with facilitating interdisciplinary research, education and outreach in the life and materials sciences. The center's instrumentation includes technologies for diverse microscopy and microanalysis application, in addition to magnetic resonance imaging (MRI) used in areas of veterinary medicine, cognitive science and medical systems. These technologies provide MSU, the state of Mississippi and the local community with state-of-the-art resources that facilitate scholarly research, grow competitive funding, foster project completion, enable high-quality undergraduate and graduate education, enhance the impact of outreach, and promote economic development.
For more on I2AT, visit
www.i2at.msstate.edu
.
For more on MSU's Office of Research and Economic Development, visit
www.research.msstate.edu
.
By
James Carskadon