NGI Researcher, Rudzin, Awarded Part of $17.5 Million to Study Air-ocean-wave Interaction in Tropical Cyclones
November 28, 2022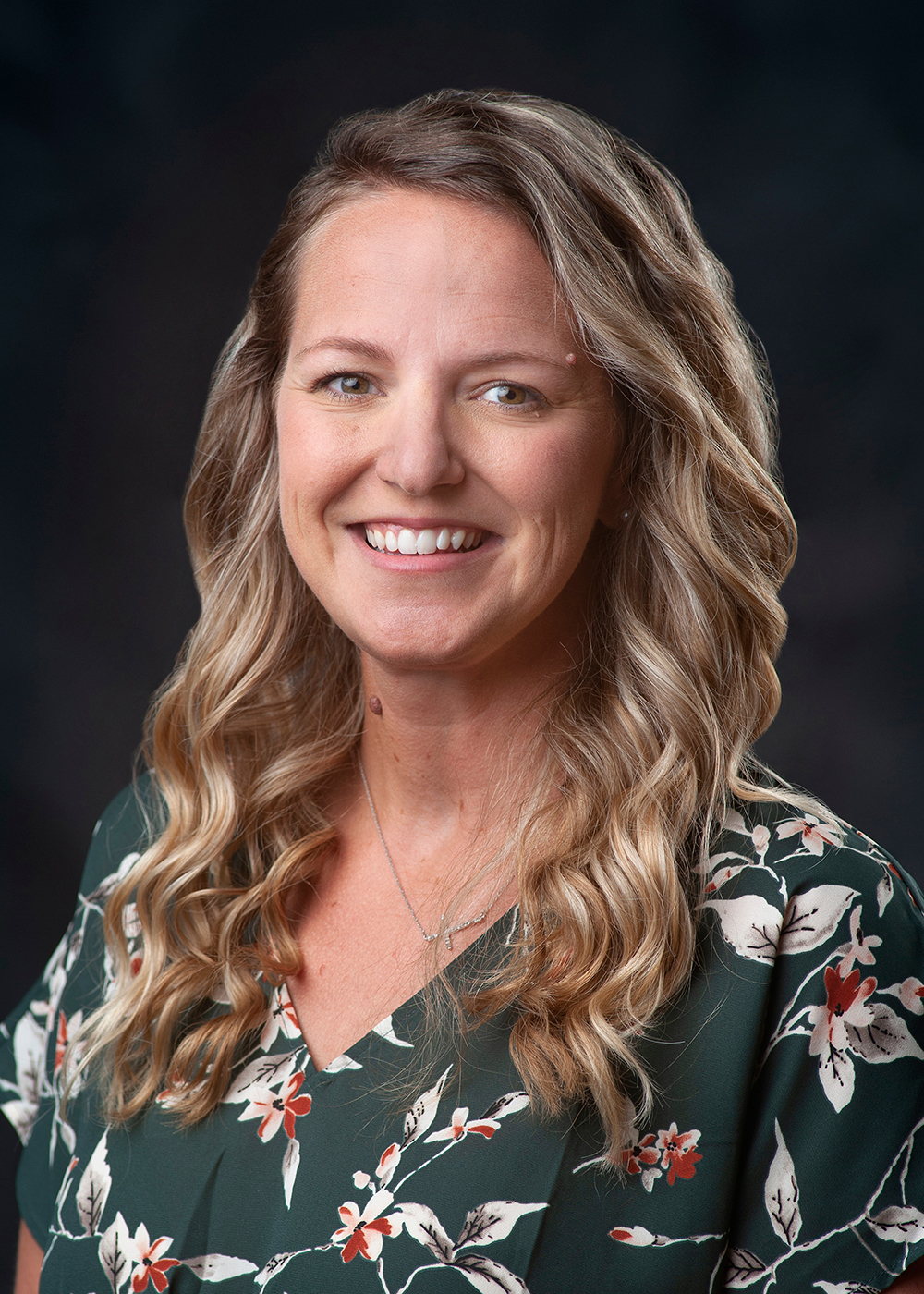 Johna Rudzin
Assistant Research Professor, MSU Geosciences
NGI Researcher
Photo Submitted
Mississippi State faculty member Johna Rudzin this fall is receiving part of $17.5 million from the Office of Naval Research as a member of the 2023 Young Investigator Program.
She is one of 25 recipients sharing the funding to conduct innovative scientific research that will benefit science and technology for the U.S. Navy and Marine Corps. Established in 1985, the ONR YIP is one of the nation's oldest and most selective basic-research, early-career awards in science and technology.
An assistant professor in MSU's Department of Geosciences with a joint appointment to the Northern Gulf Institute, Rudzin's project "Identifying Air-Sea-Wave Processes that Relate to Momentum Flux and Surface Drag Variability in Tropical Cyclones" will observe and identify processes within the lower atmosphere, upper ocean and wave boundary layers that contribute to momentum flux and surface drag variability in the extreme open ocean environment of tropical cyclones.
"Research on this topic is important because tropical cyclone intensity forecast error can be heavily dependent on how air-sea momentum exchange is depicted in forecast models," Rudzin said. "This work includes deploying atmospheric and ocean instrumentation simultaneously out of NOAA and U.S. Air Force aircraft that fly into hurricanes. The project is unique because it attempts to estimate momentum flux in all three boundary layers to identify leading processes of momentum exchange between the atmosphere, ocean and wave fields and where current methods may fall short of estimating momentum exchange."
Rudzin said the award helps kickstart new faculty careers by providing opportunities to conduct cutting-edge research and gain national recognition in recipients' research areas as outstanding early career scholars.
"For me, this will encompass field and computational research to improve understanding in coupled hurricane forecasting, hiring and training a graduate assistant and postdoctoral researcher, and increasing awareness of Mississippi State's involvement in the tropical cyclone research community," Rudzin said.
"ONR, and the Naval Research Enterprise as a whole, is committed to reimagining naval power," said Chief of Naval Research Rear Adm. Lorin C. Selby. "In order to achieve this, we need to attract the best and brightest scientists and engineers from across academia to take on warfighting challenges. The Young Investigator Program does just that, and I am excited to announce the recipients for 2023."
The ONR YIP is a highly competitive early-career award program where prior academic achievement and potential for significant scientific breakthrough are key elements of the evaluation criteria. The 2023 YIP awardees were chosen from more than 170 applicants—all of whom are college and university tenure-track faculty and obtained a Ph.D. on or after Jan. 1, 2015.
Awardees represent 20 academic institutions in 12 states, supporting a broad range of naval-relevant research topics, including distributed machine learning, ocean surface boundary layer modeling, excitonic tunable metamaterials, autonomous humanoid robots and coordinated autonomous swarming vehicles.
The YIP awards support postdoctoral and graduate student stipends and scholarships, the acquisition of laboratory equipment, and other expenses critical to the planned research. Typical grants are $750,000 over a three-year period.
Visit
www.nre.navy.mil/2023-young-investigators
to view the complete list of 2023 Office of Naval Research Young Investigator awardees.
A faculty member since 2021, Rudzin earned her Ph.D. from the University of Miami in 2018 and her bachelor's degree from Florida State University in 2012. She was a National Research Council Postdoctoral Fellow at the Naval Research Laboratory Marine Meteorology Division from 2018-2021.
At MSU, the Marathon, Florida, native teaches meteorology courses and researches air-sea interaction, tropical cyclone-ocean interaction, atmospheric and oceanic boundary layers, and upper ocean dynamics.
Part of MSU's College of Arts and Sciences, the Department of Geosciences is online at
www.geosciences.msstate.edu
.
By
Sarah Nicholas