MSU/USDA Graduate Summer Research Experience Program Now Accepting Applications for 2023
January 30, 2023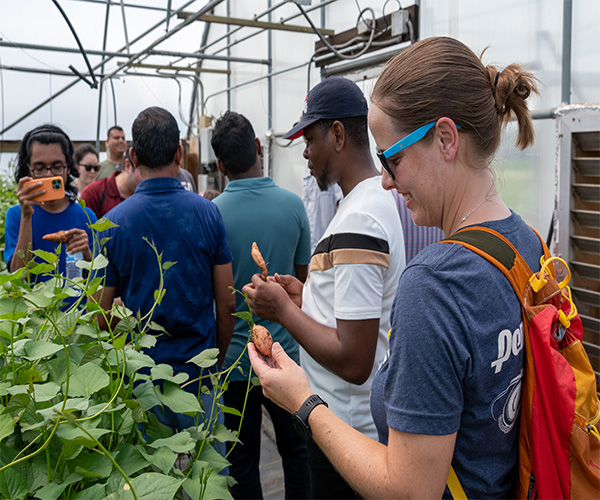 Photo submitted
Mississippi State University's Geosystems Research Institute and College of Veterinary Medicine are now accepting applications for the 2023 Summer Research Experience (SRE) program.
This graduate research program is being offered as part of the MSU/USDA Advancing Agricultural Research through High-Performance Computing project. It is designed for MS and Ph.D. students interested in applying high-performance computing within agriculture research.
Selected students will spend 9-weeks of the summer at Mississippi State University working side-by-side with project faculty conducting research in a high-performance computing environment.
Students will receive mentorship and participate in a customized curriculum exploring various agriculture and computing topics. This is an excellent opportunity for students interested in addressing complex agricultural problems and gaining experience in a diverse rich research environment.
Program Details:
Dates: June 5- August 4 (9 weeks)
Eligibility: Applications are open to MS and Ph.D. students enrolled (spring 2023 or fall 2023) in a U.S., Puerto Rico, or other U.S. territory university program.
Acceptance: Up to 6 graduate students will be accepted.
Location: Mississippi State University, Starkville, MS. Students are responsible for their own transportation to and from MSU
Student Stipends: (Dormitory housing will be provided, but students will be responsible for their meals)
Ph.D. Students - $10,000
Masters Students - $9,000
Interested students can submit an application online at:
https://www.gri.msstate.edu/research/aar/SREP/app.php
Review of applicants will begin February 17, 2023, and those accepted will be notified on or before April 1, 2023.
For more information, contact Dixie Cartwright at
dixie@gri.msstate.edu
Dixie Cartwright
Geosystems Research Institute (GRI)
Mississippi State University
Phone: 662-325-9611