CAVS Additive Manufacturing Researcher Receives NSF Career Award
February 23, 2021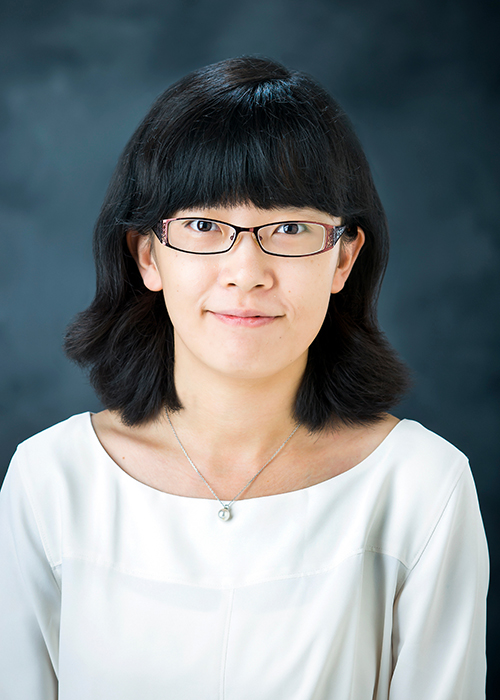 Wenmeng "Meg†Tian
Photo by Russ Huston
A Center for Advanced Vehicular Systems Researcher and an MSU Bagley College of Engineering faculty member will advance her research in additive manufacturing after receiving $515,000 from a National Science Foundation CAREER award.
Wenmeng "Meg" Tian, an assistant professor in the Department of Industrial and Systems Engineering, recently received the prestigious early career faculty development award from NSF.
The funding will support her project
aimed at strengthening additive manufacturing processes for small and medium sized manufacturers while protecting confidential design information.
Also affiliated with the Center for Advanced Vehicular Systems (CAVS), Tian's research focus is on using machine learning and data mining to improve the quality of products made using the additive manufacturing process, which builds products layer by layer. Advanced and expensive equipment is often needed to make the required high-quality metal parts, and facilities at CAVS give Tian and other researchers the ability to digitally model, optimize and produce products using these methods.
Using NSF funding, Tian plans to create a platform for confidentially sharing machine and material data, which will in turn allow manufacturers the ability to harness the knowledge gained by combining several sources of data and advanced computer models to improve their building process.
"I think this privacy preserving method is going to be really helpful to facilitate the collaborative modeling between small and medium-sized manufacturers, which we have a lot of in Mississippi and other neighboring states," Tian said.
"This can allow them to take advantage of additive manufacturing technologies to help them make a better product, shorten their design phase and get a competitive edge."
The NSF award also will support course development for related classes Tian teaches and K-12 outreach to encourage women and minorities to pursue careers in engineering.
"Dr. Tian has demonstrated excellence through her research on system informatics in data-rich environments," said Bagley College of Engineering Dean Jason Keith. "Her NSF CAREER award will enable her to study important issues facing the additive manufacturing community and place her on a trajectory for continued success."
Tian earned a doctorate in industrial and systems engineering and a master's degree in statistics from Virginia Tech. She received a bachelor's and master's degree in industrial engineering from Tianjin University in China.
As an early career faculty member, Tian said she is grateful for the professional support she has received from her colleagues, as well as the ability to use specialized equipment at CAVS, which has helped advance her research.
"There are not many universities that can afford multiple metal-based additive manufacturing machines in one lab," Tian said. "Having these facilities at CAVS is a huge advantage because it makes it much more convenient to perform modeling, collect and analyze the data to validate the new approaches."
For more on CAVS' additive manufacturing capabilities, visit
https://www.cavs.msstate.edu/research/additive_manufacturing.php
.
For more on the Bagley College of Engineering, visit
www.bagley.msstate.edu
.
MSU is Mississippi's leading university, available online at
www.msstate.edu
.
By James Carskadon