DoD Awards Prestigious SMART Scholarship to GRI Researcher
July 12, 2021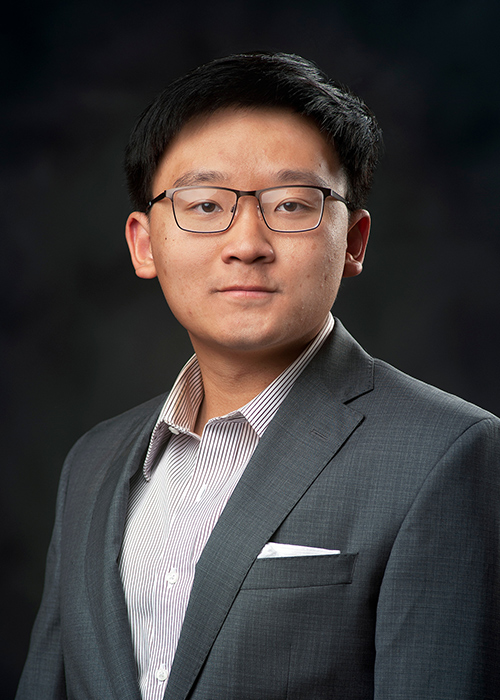 Meilun Zhou
Photo by Beth Wynn
A recent Mississippi State Bagley College of Engineering graduate now employed in the university's Geosystems Research Institute is receiving a prestigious U.S. Department of Defense Science, Mathematics, and Research for Transformation Scholarship.
Meilun Zhou is a fall 2020 MSU computer engineering graduate who did undergraduate research at GRI with a special focus on machine learning and remote sensing. The Hattiesburg native attended Oak Grove High School and graduated from the Mississippi School for Mathematics and Science in Columbus.
Zhou plans to use the SMART Scholarship to pursue his Ph.D. in electrical and computer engineering at the University of Florida.
The SMART scholarship-for-service program is a combined educational and workforce development opportunity for bachelor's, master's, and Ph.D. students to gain technical skills in critical science, technology, engineering and mathematics (STEM) fields and support the DoD's national security mission. The scholarship provides students full tuition and covers related educational expenses, summer internships at the nation's most innovative laboratories, and a stipend. After completing their graduate degree, SMART Scholars gain full-time employment within the DoD, the nation's largest employer of scientists and engineers with nearly 300,000 STEM professionals.
"I'm honored to be a recipient of this scholarship and after earning my doctoral degree, I look forward to serving my country through conducting leading-edge research with the U.S. Air Force Research Lab Space Vehicles Directorate in Kirtland AFB, New Mexico," Zhou said.
Sathish Samiappan, a GRI assistant research professor who served as Zhou's undergraduate research advisor and supervisor, said Zhou began working last year to develop deep-learning models for automated classification of wildlife from drone collected imagery as part of a USDA-funded GRI project.
MSU's Geosystems Research Institute provides capabilities in remote sensing computational technologies, visualization techniques, agriculture and natural resource management and the transition of these into operational agency research, planning and decision-support programs.
For more information about MSU's Geosystems Research Institute, visit
www.gri.msstate.edu
. The university's Bagley College of Engineering is online at
www.bagley.msstate.edu
.
For more on the SMART program, visit
www.smartscholarship.org
.
Mississippi State University is the state's leading research university, online at
www.msstate.edu
.
By
Diane Godwin