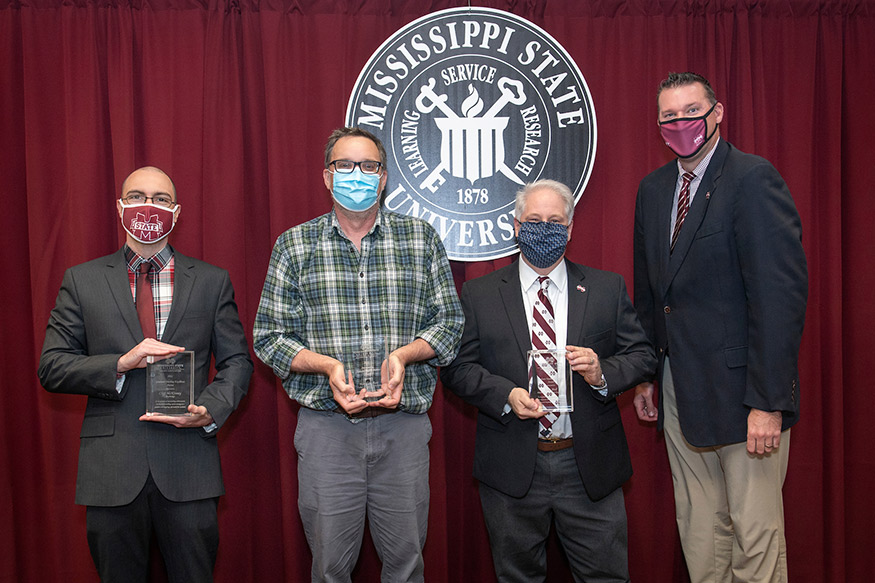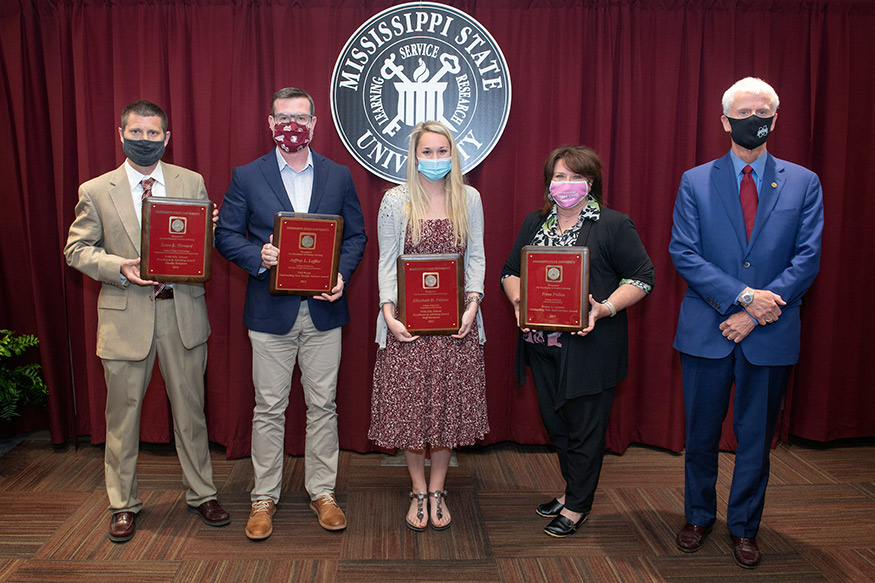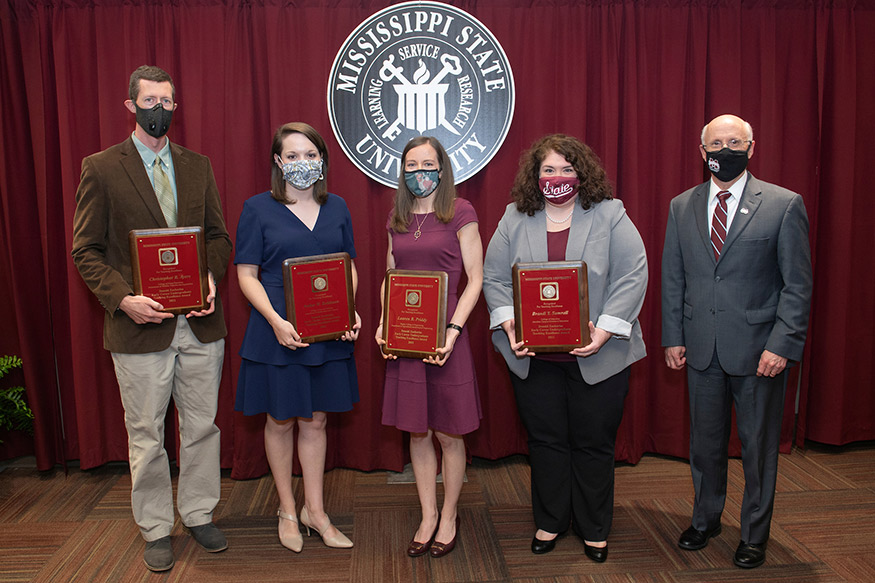 As Mississippi State soon marks the end of one of the most challenging and unusual academic years in history, the university is recognizing faculty and staff with annual awards for outstanding service and professionalism at the 143-year-old institution.
An awards ceremony honored those who have helped students through exceptional teaching, mentoring and advising.
"Exceptional teaching by world-class faculty is at the core of Mississippi State's mission. Our outstanding award winners this year exemplify excellence across a variety of disciplines, and they excel at everything from making our newest students feel welcome to helping our most advanced graduate students attain the highest levels of success," said MSU Provost and Executive Vice President David Shaw. "In addition to excellence in teaching, the faculty and staff dedicated to advising and mentoring are essential in helping students achieve their goals."
Honorees for 2021 include:

Alumni Association Graduate Teaching Excellence Award
John Ball, associate professor and Robert Guyton Endowed Faculty Chair in Teaching Excellence with the Department of Electrical and Computer Engineering in the Bagley College of Engineering.
Cliff McKinney, associate professor in the Department of Psychology in the College of Arts and Sciences.
Alumni Association Outstanding Graduate Student Mentor
Matthew Ross, College of Veterinary Medicine professor in the Department of Comparative Biomedical Sciences.
Donald Zacharias Early Career Undergraduate Teaching Excellence Award
Chris Ayers, College of Forest Resources instructor in the Department of Wildlife, Fisheries and Aquaculture.
Lauren Priddy, assistant professor in the Department of Agricultural and Biological Engineering, a department that is part of both the Bagley College of Engineering and College of Agriculture and Life Sciences.
Amber Robinson, College of Arts and Sciences instructor in the Department of Mathematics and Statistics.
Brandi Sumrall, instructor in MSU-Meridian's Division of Education and special education program coordinator.
Irvin Atly Jefcoat Excellence in Advising Award
Isaac Howard, faculty recipient, professor in MSU's Richard A. Rula School of Civil and Environmental Engineering within the Bagley College of Engineering.
Elizabeth Palmer, staff recipient, academic advisor for the Department of Kinesiology in the College of Education.
Wesley Ammon Outstanding New Staff Advisor Award
Trina Pollan, academic coordinator in the Adkerson School of Accountancy within the College of Business.
Foil-Wyatt Outstanding New Faculty Advisor Award
Jeff Leffler, assistant professor in MSU-Meridian's Division of Education.