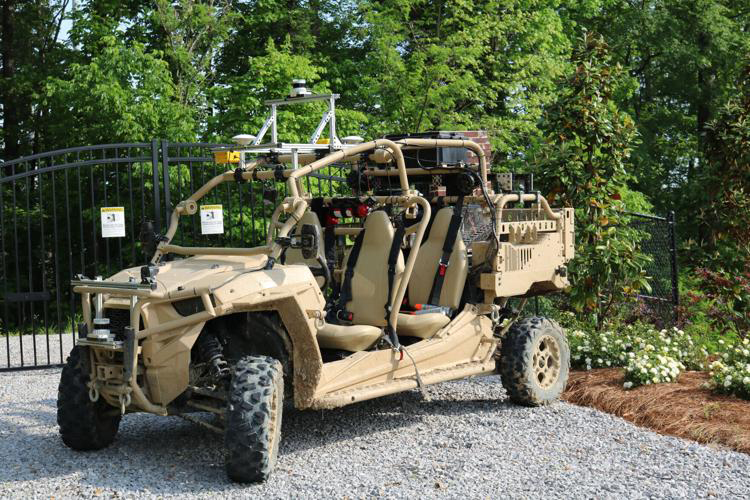 The Center for Advanced Vehicular Systems, headed by executive director Clay Walden, is recognized as a world-class center of excellence for research, technology and education to address engineering challenges such as transportation safety and vehicle efficiency facing U.S. industries. The CAVS organization consists of CAVS-Research, CAVS-Extension, the Institute for Systems Engineering Research and the Institute for Imaging & Analytical Technologies.
CAVS was established by Mississippi State University as part of the economic development package to attract Nissan's assembly plant to Canton in the early 2000s.
The top five industries that CAVS-E serves are automotive, materials fabrication, healthcare, aerospace and equipment manufacturers. In addition to automotive OEMs such as Nissan and Toyota, CAVS-E also works with Hol-Mac, Superior Optical, Viking Range Corporation, Huntington Ingalls, Taylor Power, Milwaukee Tool and Yokohama Tire.
The CAVS Extension staff continues to support Nissan and other manufacturers and auto suppliers in the state, while CAVS researchers and engineers on MSU's Starkville campus share their expertise in autonomous vehicles, materials science, high-performance computing, advanced controls and human-machine interaction to a variety of customers.
The Starkville-based CAVS staff works with partners at the state, national and international level as well as academic partners around the world. One long-term partnership is with the U.S. Army's Engineering Research and Development Center in Vicksburg, where CAVS collaborates with ERDC to create an environment that draws more U.S. Department of Defense and civilian industry development to Mississippi, among other activities.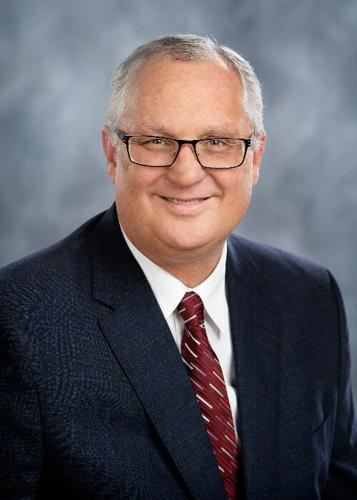 "We work with the Army Corps of Engineers on about 20 different projects, and one is mobility and vehicular support of the Army's mission," Walden said.
CAVS claims its place on the forefront of autonomous mobility research, with the primary focus on finding ways for self-driving vehicles to travel safely on off-road terrain. Its researchers use high-performance computing capabilities and a proving ground for testing and simulating real-world situations
"Much of our work has to do with the Army being able to be mobile across a wide variety of terrains. They need to be able to understand where vehicles can and can't drive. We are especially looking at vehicles making their own driving decisions. To do that well, you have to have vehicles to test, and we have a fleet of them," Walden said.
The CAVS fleet includes the Polaris MRZR, described as a rugged, all-terrain four-person vehicle; the Clearpath Warthog, a 610-pound remote controlled amphibious robot; the medium-sized Clearpath Husky field robotics platform; and the smaller Jackal field robotics platform. All the experimental vehicles collect data that provide an in-depth understanding of complex, off-road environments.
Researchers develop and test computer algorithms that will enable vehicles to make real-time, intelligent decisions about how to navigate in "the complex, unstructured world that lies off the main roads," according to CAVS.
The fleet is tested on the special 55-acre proving ground at the center, which has various terrains including rocks, tall grass, wooded trails and lowlands.
Another feature of the autonomous vehicle program is the MSU Autonomous Vehicle Simulator. MAVS is a fully functional standalone simulator that provides the ability to evaluate the performance of autonomous perception and navigation software in real-time in various environmental conditions and terrain. While MAVS is freely available for research and government use, commercial licenses are available for industry users.
A new area CAVS is involved in is athlete engineering which applies research into human performance to workers performing repetitive motion jobs in industrial facilities as well as to military warfighters. According to CAVS, "everything done through Athlete Engineering is completely transferable to everywhere that human movement and performance needs evaluation."
Another area that CAVS will be focusing on this year is supporting the steel and metals processing industry which Walden said is growing in northeast Mississippi where Steel Dynamics announced a large expansion. The company announced in November that it had chosen Columbus as the location for its new state-of-the-art recycled aluminum mill.
"The last couple of years we have been working with them, and we are excited about that relationship," Walden said.