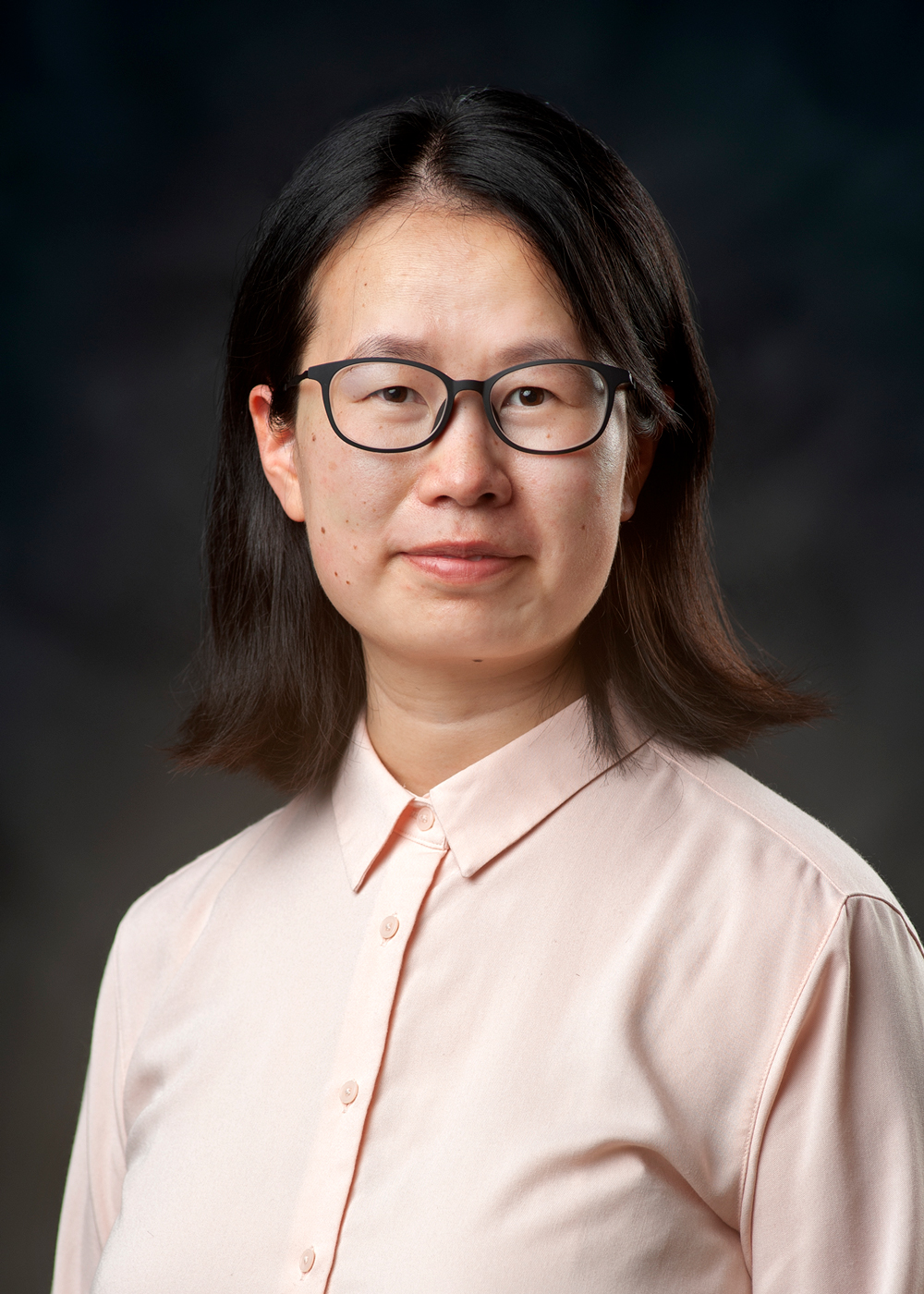 A Mississippi State GRI Assistant Research Professor, Jing Hu, received national recognition
by the Association of Chinese Soil & Plant Scientists in North America
. The ACSPSNA honored Hu with the 2022 Young Scientist Award at their annual meeting in Baltimore, Maryland.
This merit of national distinction recognizes outstanding career achievements in education, research, innovation, development, extension, consulting, and international collaboration made by a young ACSPSNA member in the profession of Agronomy, Crop Science and Soil Science.
Her work mainly focuses on the macronutrient cycle, including carbon, nitrogen, phosphorus and emergent pollutants, such as PFAS (Per- and polyfluoroalkyl substances) in the agricultural and downstream systems.
"Currently, we are working on a USDA-ARS funded project that supports using an uncrewed aerial system (UAS) to study how we can use this technology to measure greenhouse gas emissions from cropping systems. We're flying UAS over large acreages of farmland in a short timeframe," Hu said. "The UAS is mounted with a carbon dioxide (CO2) sensor equipped with small pumps that measure the CO2 concentrations and other sensors measuring meteorologic parameters."
Current technologies used to measure CO2 released from the agroecosystem are very labor intensive and time consuming. Hu's team is testing the UAS technology to discover if it is an efficient and reliable way to quickly measure CO2 and other greenhouse gases. If her research is proven successful, Hu's work could be viewed by scientists as an essential part of solving climate change.
"Agroecosystem research that supports sustainable agriculture, particularly agroecology, can address challenges such as those related to climate change, ecosystem services, food insecurity and farmers' livelihoods, but the transition to easy-to-use systems remains limited and we're excited about the potential of Dr. Hu's work changing that trajectory," said Robert Moorhead, director of GRI,
After earning her Ph.D. and completing her postdoctoral work at the University of Florida, Hu began working with GRI in 2021. In her short but accomplished career, her scholarly work has been recognized by the internationally renowned publication
Nature
and published in its monthly journal
Nature Climate Change
. She has collaborated with experts in seven different countries to find answers to help farmers preserve their land, increase crop production and profit lines, while decreasing the carbon footprint on the environment.
"My research is both economic and environmental. I'm really excited about the research I'm doing here at Mississippi State. My work can promote the economic benefits of building a sustainable agroecosystem and help farmers adopt cutting edge technology to reduce costs and labor while reducing negative impacts on the environment."
For more on MSU's Geosystems Research Institute, visit
www.gri.msstate.edu
. For more about Jing Hu's research background, visit her
research profile
.